Trophy Caribou Cancellation Hunt
Alaska Peninsula | September, 2021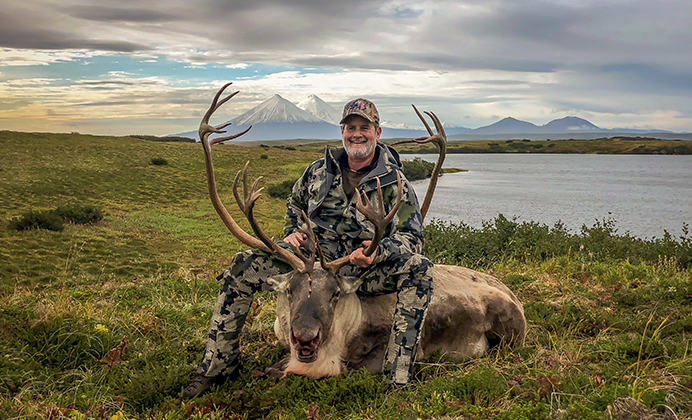 Good caribou hunts are hard to find, especially for hard polished antlers, but here is very good one open this fall. Due to a recent party cancellation, we have 4 opening with one of our long time outfitters here on the Alaskan Peninsula. Wolf hunting is free.

5-Day Trophy Caribou Hunt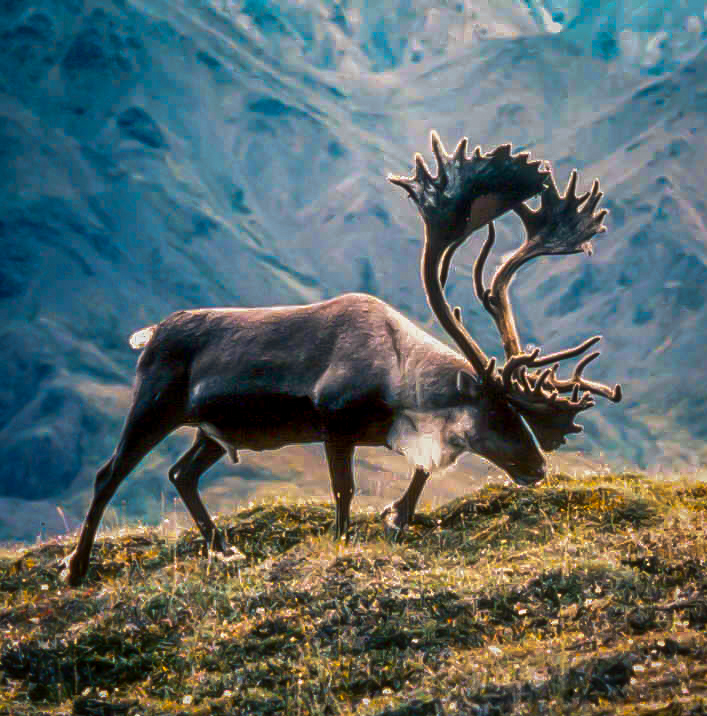 $8,500/hunter (2×1 guiding)
5 Full Hunting Days
September 26 – 30, 2021
Add Round-Trip Air Charter: $1,000/hunter
Add Caribou License: $650 each
Add Hunting License: $160/hunter
Add Wolf: Free (a tag is still required)
Optional 2nd Caribou: $4,000 (trophy fee)
2022 Openings Available
Hunting is all spot and stalk and hunting on foot so being in good shape and be able to walk will improve your chances. This is a local herd, so they do not rely as much on caribou migration. Bulls in the 300 to 350 class are the norm and a bigger bull is possible.
Hunters will fly commercially to Anchorage (ANC), then on to Cold Bay, AK. An overnight stay in ANC might be necessary depending on connecting flights on the 24th or 25th. Once you are in Cold Bay you will fly by local charter plane to the outfitters remote tent camp. The camps are spike camps with comfortable tents and normally located by a creek or river.
With the border openings to Canada still closed for the foreseeable future, this Alaska hunt might be a good one to get booked, as Alaska is open to hunters and travel.
---
Coastal Bear Hunts
Southeast Alaska | May, 2021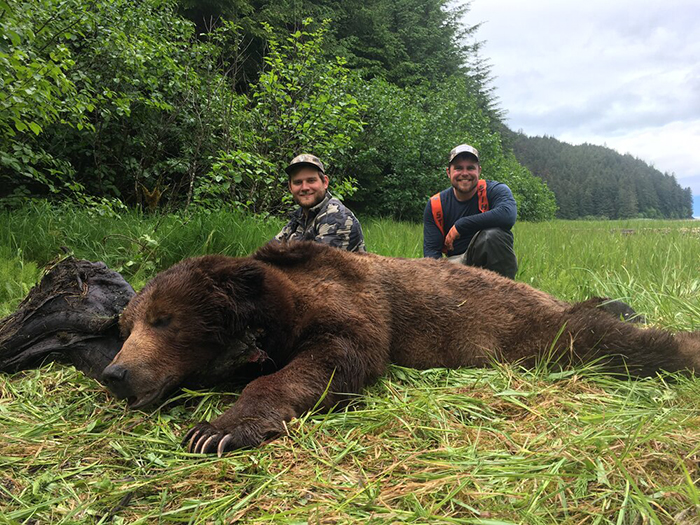 This outfitter is a particularly good bear hunter, and his coastal brown bear hunts are a great value, highly successful, physically easy, and fun! We have had 100% success with this hunt the late 4 springs on mature boars and beautiful hides. Best of all, its based from a very nice, remote lodge on Chichigoff Island, 60 miles west of Juneau. Hunters enjoy a private heated camp with electricity, hot cold water, shower and toilet.
10-Day Coastal Brown Bear Hunt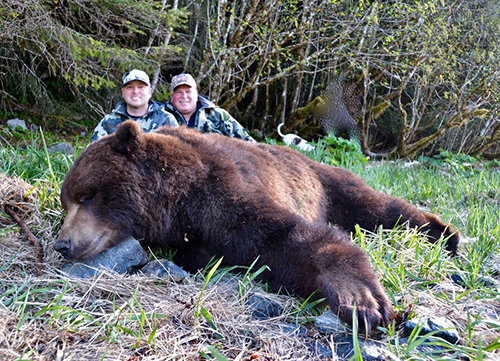 $12,000/hunter (1×1 guiding)
Add Trophy Fee: $8,000 (if taken)
May 11 – 20, 2021
Hunts are conducted from a houseboat where you travel to secluded bays while glassing the shoreline. You'll board a skiff to go to land, then sit and watch for bears wandering around on the tidal flats. 8' to possibly 9' bears are the norm.
---
This outfitter also has an excellent trophy spring black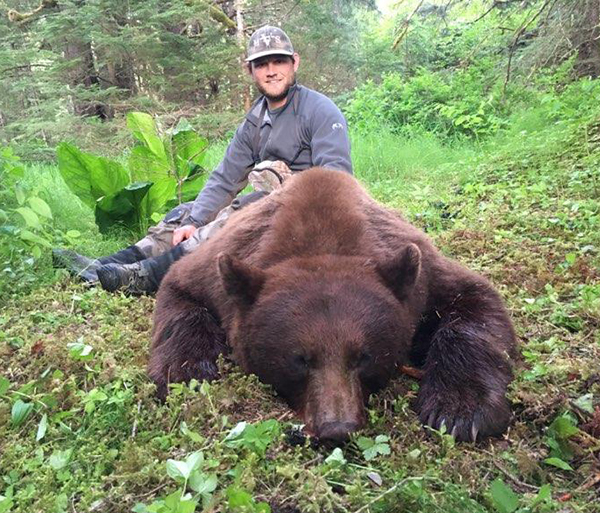 bear hunt open on the Alaska mainland, on the famous Taku River drainage. Lodging is on his houseboat, and you'll be using a jet boat to cover the country. 6' to 7' black bears are taken annually, with high success rates. Color-phased black bears (brown, blonde/cinnamon) are not uncommon here either.
5-Day Trophy Black Bear Boat Hunt
$6,000/hunter (1×1 guiding)
June 1 – 5, 2021
---
Tule Elk, Columbia Blacktail Deer, & Black Bear
Northern California | August & September, 2021
We have a couple outfitters in Northern California that offer high quality Tule elk, Columbia Blacktail deer, and black bear hunting. There are options for either trophy and non-trophy Tule bulls, trophy and non-trophy Columbia Blacktail deer, and monster black bear.
Record-class deer are taken frequently, and the outfitter's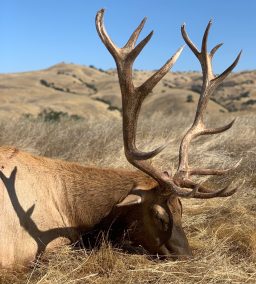 black bear hunt is incidental to deer hunting only. Some of these boars square over 7 feet, with skulls exceeding 21", which is very hard to come by. Hunters enjoy nice accommodations and excellent food. All hunting is spot and stalk using 4×4's on private lands.
5-Day Tule Elk Hunt
$28,500/hunter (trophy bull)
$18,500/hunter (management/non-trophy bull)
August or September, 2021
1×1 Guiding
Add Black Bear: $4,500 (trophy fee)
5-Day Columbia Blacktail Deer Hunt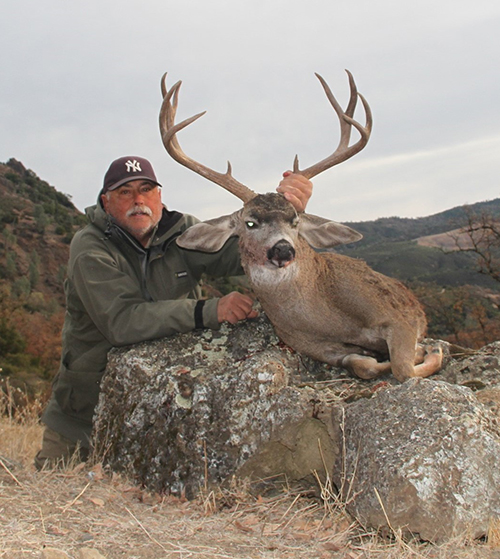 $8,500/hunter (trophy buck)
$5,000/hunter (management buck)
Late September, 2021
1×1 Guiding
Add Black Bear: $4,500 (trophy fee)
4 Openings Available
---
Short-Notice Winter Wolf Hunt
Alaska | March & April, 2021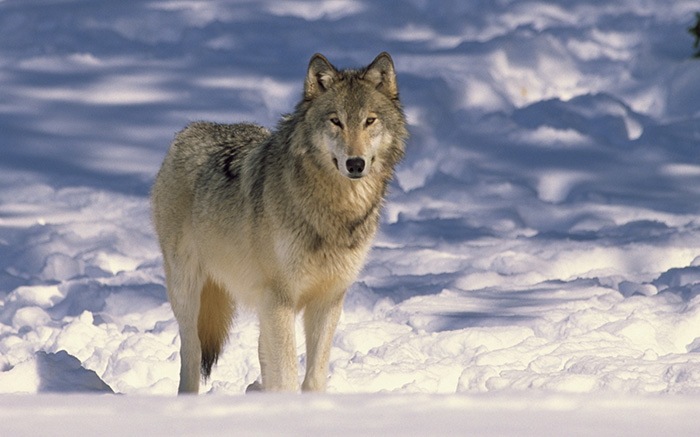 This hunt requires patience, and usually long hours of sitting in a blind waiting for the wolf to come to you. The river that runs through the hunting grounds is well known for its large salmon run. Deep holes in the river are hot spots for spawning, so salmon carcasses accumulate and freeze here. In the spring, as the snow begins to melt, wolves and bears scavenge for these salmon carcasses that get frozen to the shoreline. The outfitter will set up blinds (close to camp) in prime scavenging locations.
Calling is also to locate and draw wolves. During the spring, howling can be very effective, as the wolves are in their spring breeding cycle and very territorial.
7-Day Wolf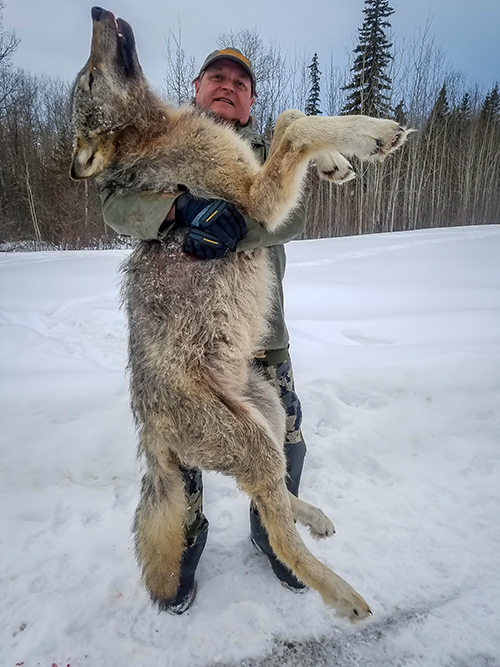 Hunt
$7,000/hunter (2×1 guiding)
March 12 – 20 or April 8-16, 2021
2 hunters per hunt
Includes round-trip flight from Fairbanks
Non-resident wolf tag IS NOT REQUIRED
Hunters fly into Fairbanks and overnight, then fly out to "Salmon River" the next day, which is considered the first day of this 7-day hunt. The outfitter uses a ski-equipped bush plane to access the low-lying river area, where you will be hunting.
Clients stay in a Sibley wall tent with a wood stove. It is important that clients bring warm gear and come prepared to hunt in arctic conditions. Although temperatures average 0 to 30F, it can get as low as -30F sometimes, so the camp is set up to be very comfortable in case of cold snap.
The wolves come to the blind in packs, so this is a good hunt for pairs of hunters to attempt shooting nearly simultaneously. Knowing the other hunter and communicating can go a long ways when the time comes. We have openings available for two different time slots (March 12-20 or April 8-16), where clients would have 7 days in the field to hunt (weather permitting).